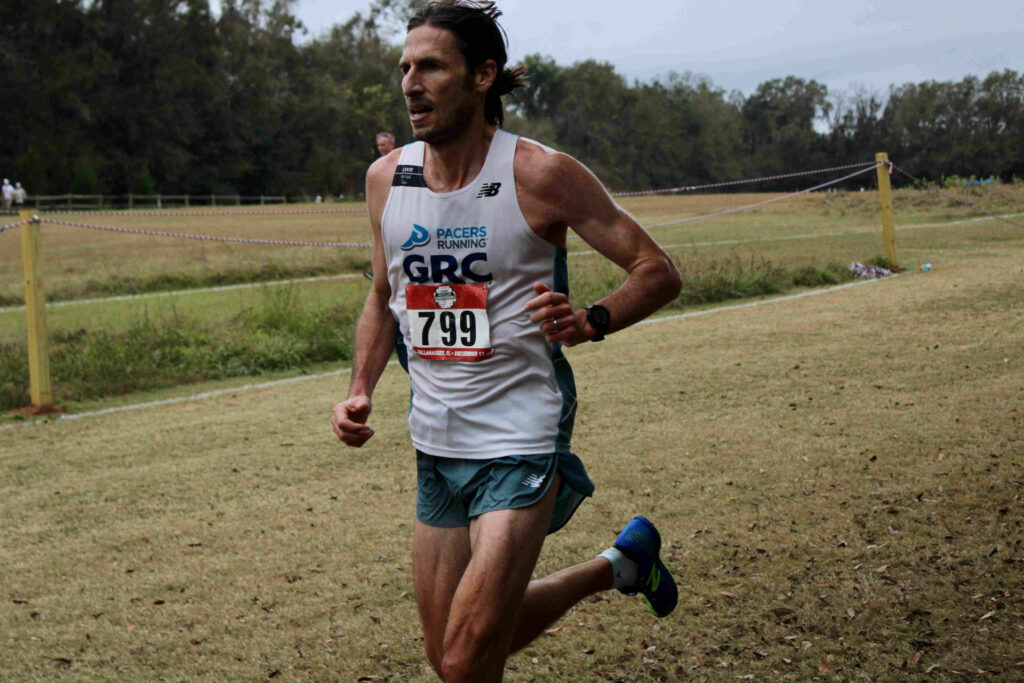 Dickson joined the cross country team as a high school senior, helping Rumson-Fair Haven (NJ) win a Group 1 state title in 1999. His running journey continued at Gettysburg College, and Dickson continued to improve as a post-collegiate athlete. A member of GRC since 2009, Dickson's 10k road time is two minutes faster than he covered the distance on the track at Gettysburg.
A two-time marathon winner, in 2018 Dickson posted two 2:31 performances (Houston, New Jersey) and ran a personal best of 2:28:01 at the California International Marathon (USA Marathon Championships). In 2021, Dickson launched his masters racing career, placing 5th at the national 12k championships, winning the masters division at the Parks Half Marathon and Alexandria Turkey Trot 5-miler (26:04), and placing 42nd at the 2021 USATF Club Cross Country Championships.
Dickson lives in Takoma Park with his wife Emily and their kids Henry and Hope. He has a master's degree in Communications and Public Affairs from American University, and specializes in speechwriting as the Head of Corporate Messaging for Siemens USA. He also supports teammate Charlie Ban as an occasional contributor to RunWashington.
Personal Bests:
800 – 2:02
1 mile – 4:30
3k – 8:52
5k (roads) – 15:33
5k (track) – 15:13
5 miles – 25:25
10k (roads) – 31:38
10k (track) – 32:23
10 Miles – 53:04
13.1 – 1:09:57
26.2 – 2:28:01
Goals:
Reach his potential in the marathon.