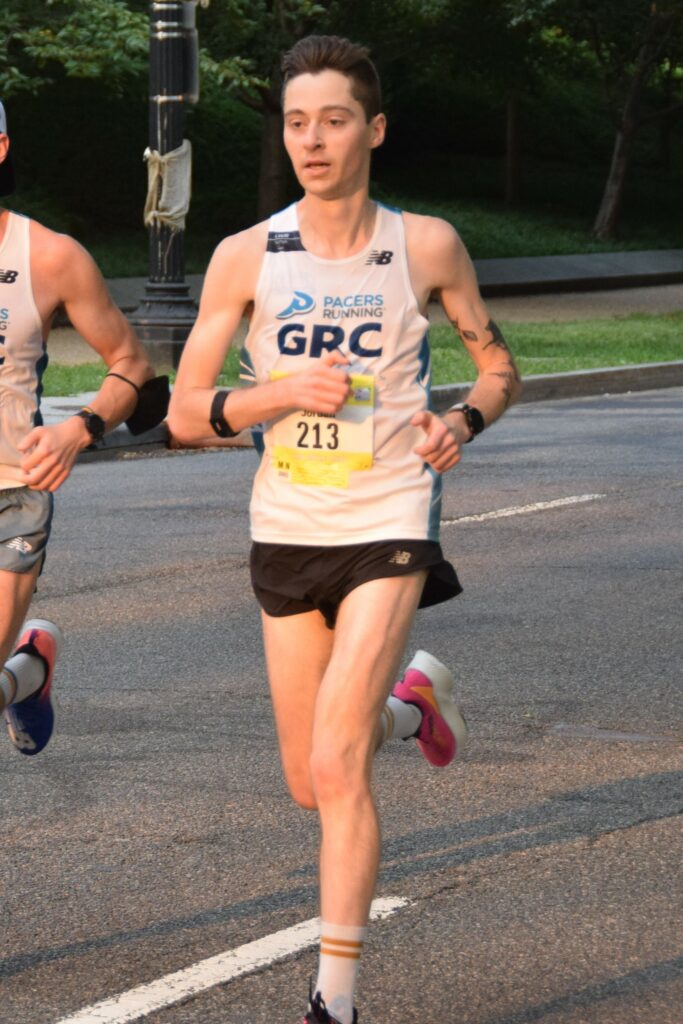 Like many distance runners, Jordan defected from the soccer field in high school, finding his home on the track and on the cross country course at Poolesville High School in Maryland. Jordan went on to compete at the University of Maryland, Baltimore County (UMBC). His collegiate career was a series of highs and lows as he spent time during his 5-year stint competing for both the running club and the varsity squad, battling serious illnesses and injuries.
While working towards earning a Master's Degree during his 5th year, his persistence and dedication to the sport seemingly began to pay off, running personal bests during the cross country season in the 8k, and during the indoor track season in the 3k and 5k. However, a serious injury cut short his collegiate career, leading to Jordan undergoing reconstructive core surgery the day after graduation.
With GRC, Jordan continues to train seriously and is racing at a variety of distances on the roads. Jordan lives and works in Northern Virginia.
Personal Bests:
5000m – 15:12
8000m (xc) – 25:53
10 Mile – 55:34
Half Marathon – 1:13:27
Marathon – 2:38:54