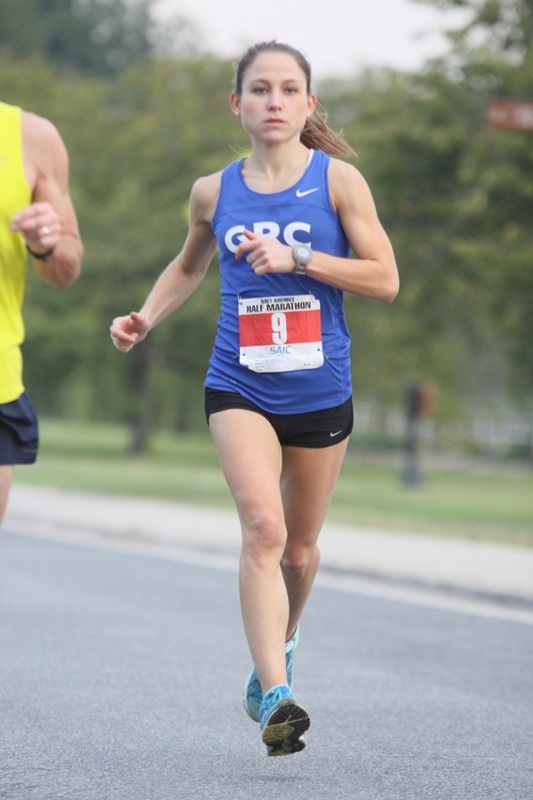 October 20, 1985 – December 8, 2012

Lauren started running for fitness in while at Davidson College to help her compete in equestrian eventing. She discovered that her horse did not find being taken along for her run entertaining, even though he was much fitter. She placed in a few local races, and started running more regularly while in law school at NYU. She followed a training plan for the first time for the Marine Corps marathon, and was hooked. Lauren was "discovered" by GRC in the spring of 2012 when she happened to be doing a track workout at the same time as the team, and she made significant progress at every distance under the watchful eye of Coach Jerry. When Lauren joined the team, her 10K personal record was 41:46 and her half marathon PR was 1:28:30. In the fall of 2012, just six months after she joined GRC, she improved her 10K PR by over 5 minutes to 36:55 and her half marathon PR by nearly 7 minutes to 1:21:41. Lauren lived in Washington, DC and was an attorney for the Nuclear Regulatory Commission.
On Saturday, December 8th, 2012 Lauren was killed in an accident in Lexington, KY. Lauren had raced with the GRC at the USATF Club XC National Championships that afternoon. Our team will always keep Lauren in our memories.
Personal Bests:
5k – 17:53
8k – 31:10
10k – 36:35
13.1 – 1:21:41
26.2 – 3:12:48