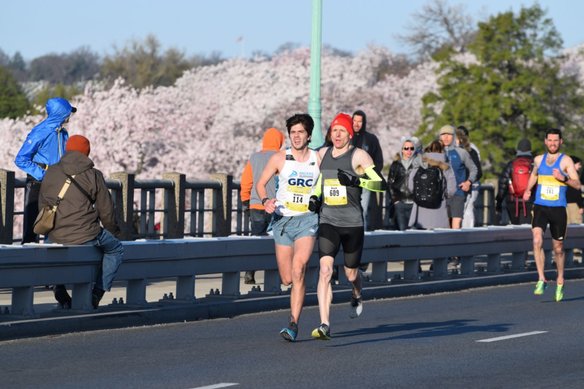 Nick started running in 6th grade, following in the footsteps of his mother who was a road racer, and his brothers who
ran in high school. Nick ran for five years at the University of Michigan, and in his final year of eligibility he was All Big 10 and qualified for NCAA Regionals in the 10,000, and he was a scoring member of the XC team that won the Big 10 title for the first time in 17 years.
Nick's goal with GRC are to run PRs in every track event, and win a race or two. Nick works as an aide at the United States Supreme Court.
Personal Bests:
1 Mile – 4:16
5k – 14:21
8k (xc) –  24:12
10k – 29:37
10 Mile – 51:03