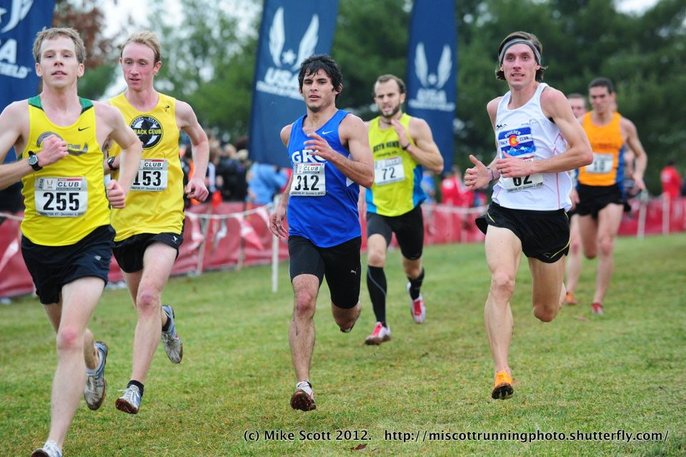 Texas Paul Guevara ran out of the womb in Austin, eager to put on a Georgetown uniform. At the time, he just knew it would be representing Georgetown High School, be it in soccer, football or basketball, but a funny thing happened on the way to the gymnasium…he turned out to be fast. Alabama Paul took to the cross country courses for the Alabama Crimson Tide, competing on the team that scored what was then Alabama's highest placing at the NCAA meet — 6th — in 2007. He won his half marathon debut and knew he had a future in distance running.

After earning an MBA, work as a consultant and his love for traveling and big cities brought Shirlington Paul to the DC area, where he wandered into the GRC's M Street store and found himself a racing team.
That team helped feed his habit of waking up early and pounding out mileage to see what we could do out on the roads. "The high from going out and completing 20 miles before most people get up on Saturdays or Sundays, it's the best way to start the day…better than Folger's," he says. Minneapolis Paul toed the line at the Twin Cities Marathon/U.S. Marathon Championships in October 2010 and when he finished, St. Paul Paul had a 2:21:54 marathon debut at 16th place.
Now a homeowner, Alexandria Paul is eyeing a return to the midwest to race Grandma's Half Marathon in June, followed by the Rock and Roll Philadelphia Half Marathon in September. With any luck, he will be heading home to Texas in January 2012 for the Olympic Marathon Trials with a few teammates in tow.
Personal Bests:
5k – 14:53
10k – 31:10
13.1 – 1:07:56
26.2 – 2:21:54