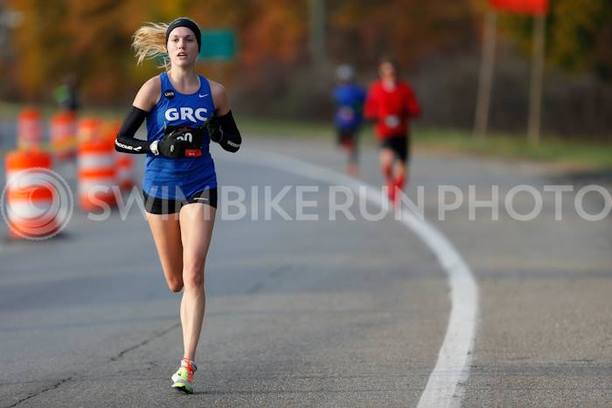 Susan Hendrick has been running competitively since middle school. While attending Patuxent High School in Maryland, she won 3 state titles and 29 conference and regional titles during cross country, indoor and outdoor track. While running for Columbia University, she won two Ivy league conference titles, set three school records in individual and relay events and earned multiple All-Ivy and Academic All-Ivy honors.
Susan then competed for Georgetown University while she pursued her Masters degree. While acting as a volunteer coach for Georgetown after her 5th year, Susan competed for the New York Athletic Club (NYAC) and set personal records in the 800m, 1500m, 5000m and the mile. She placed 7th at the USA Indoor Championships in the 1500 and 5th in the Penn Relays olympic Development Women's Mile.
Since joining GRC in April 2011, Susan has set personal records in the 8k, 10k and 10 miles. She currently holds the GRC club record in the 800m and road mile.
Susan works in communications and public policy at Uber in New York City.
Personal Bests:
800m – 2:08.1
1500m – 4:17.8
Mile – 4:45.5
3000m – 9:39
5000m – 16:52
8k – 29:29
10k – 36:22
10 miles – 1:01:22