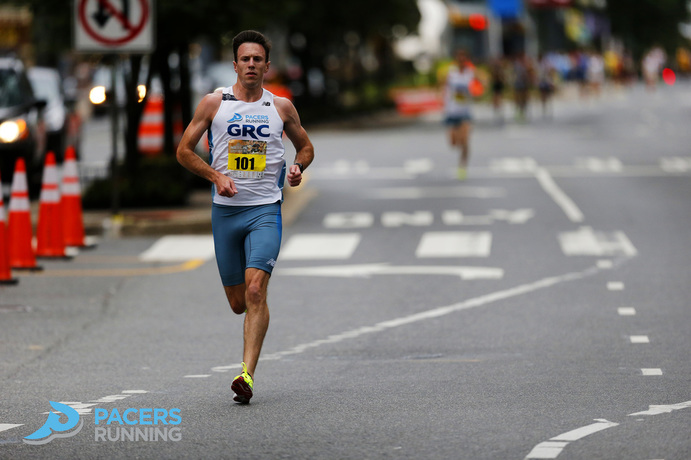 Zak was originally convinced to start running his freshman year of high school after numerous arm injuries derailed what he'd like to think was a once-promising baseball career. Running for Nick Baker at Haddonfield Memorial High School in New Jersey ended up being a life-changing decision.

After a successful high school career, he moved on to run for Kutztown University, before leaving the team and eventually the school after a couple of years. After years off from running entirely, he was coerced into doing a local 5K and won, while finding himself almost as fast as he had been back in peak-shape despite being supremely out-of-shape.

Newly inspired, he trained all summer for the 2013 Philadelphia Marathon and debuted at the distance with a 2:41:51, and followed that up with a 2:36:02 at the 2014 Marine Corps Marathon. Itching to set some new PRs across the board and some fast guys to train with and a team to be a part of, he joined GRC at the beginning of 2015.

Zak has managed running stores for the last few years, most recently the Georgetown Running Company, before deciding to head back to school full-time in 2015 at the University of Maryland to finish up his psychology degree. At any given time, he'd probably rather being watching an Orioles game with a beer.
Read a bit more about Zak's story in this RunWashington article by fellow GRCer Charlie Ban.
Personal Bests:
5k – 15:40
10k – 32:42
10 mile – 54:54
Half Marathon – 71:52
Marathon – 2:28:43