Men's Team MVP
Keith had several massive breakthroughs in 2022. On the track, he ran huge PRs of 14:22.11 for 5000, which is fifth on the GRC all-time list, and 29:45.5 for 10,000, which is sixth on the list. As impressive as Keith's 10,000 time was, how he did it was more significant—he won the Bucknell Outdoor Classic and dropped a highly competitive field with a bold and confident move from 2400 meters out. Keith was undefeated in the fall, winning by decisive margins the Dulles Airport 10k, Gettysburg XC Invite (where he set a course record of 24:46), Veterans Day 10k, and the Potomac Valley USATF Association XC Championship. Keith saved the best for last by finishing a superb 27th place at Clubs XC, which is the best finish in GRC history, and he beat several national-class athletes in the process. Keith is just getting started, and will take aim at the Clubs Records in the 5000 and 10,000 in the months to come.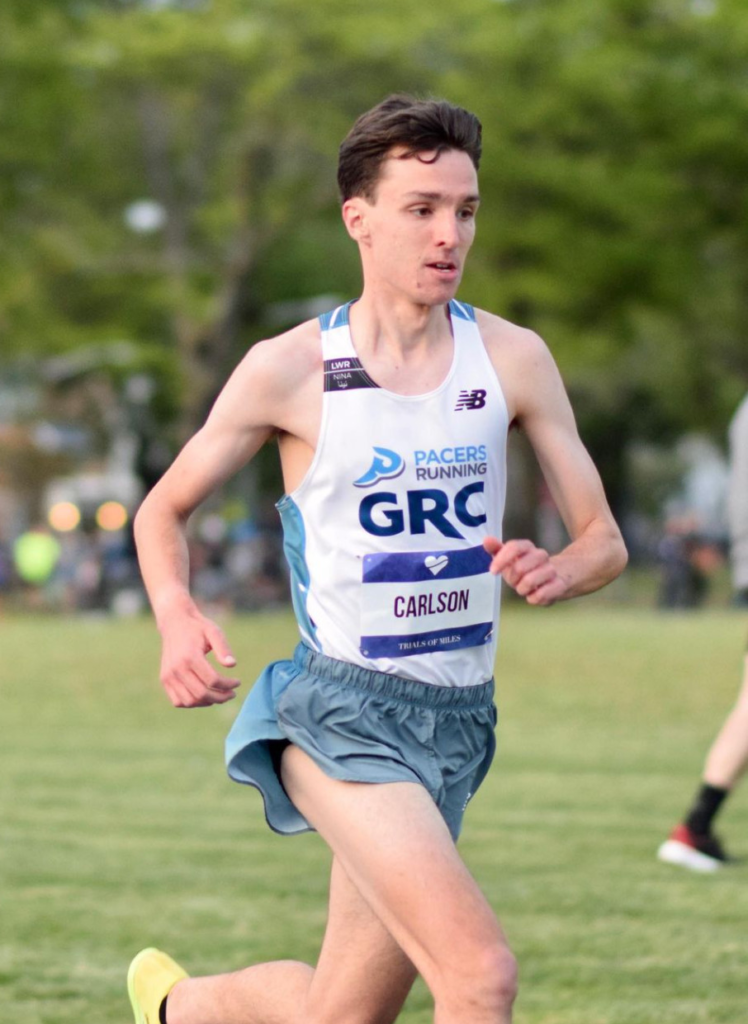 Women's Team MVP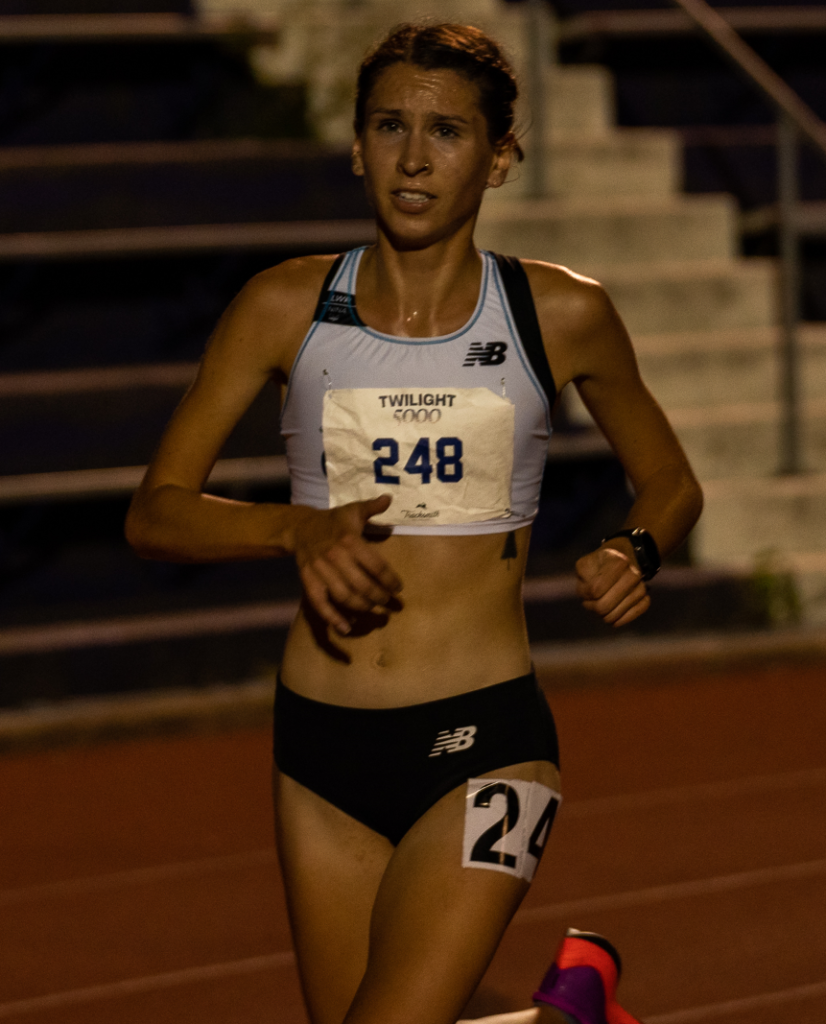 Elena's spectacular 2022 was among the best years in GRC history. Elena excelled in every discipline and at multiple distances, and ran PRs almost every time she raced. On the roads, Elena destroyed the club records in the 10 mile and half marathon by running the exceptional times of 54:32 and 1:13:00. She also set the club record in the road 5k by running 16:24, and her 26:58 five mile is second on the all-time list. On the track Elena ran 16:03.83 for 5000, which is second on the all-time list, and her 3000 split en route of 9:35.5 is also second on the list. Elena capped her amazing year by finishing an outstanding 25th place at Clubs XC, which is third on the all-time list. Elena's potential is limitless, and she will be a force on the national level in 2023 and beyond.
Men's Newcomer of the Year
Terry did not run in college and joined GRC with modest PRs and ambitions. Terry quickly proved to be a diamond in the rough, and after an excellent spring training cycle he ran a huge PR of 2:24:54 at the Glass City Marathon in stifling heat and humidity. It was clear that Terry's performance at Glass City was the tip of the iceberg, but his preparation for Chicago was disrupted by a nagging injury that put him out of commission for most of September. Despite a less than optimal build up Terry ran an outstanding 2:23:13, which is eighth on the GRC all-time list. With consistent, injury-free training Terry will be a legitimate contender to grab an OTQ in 2023.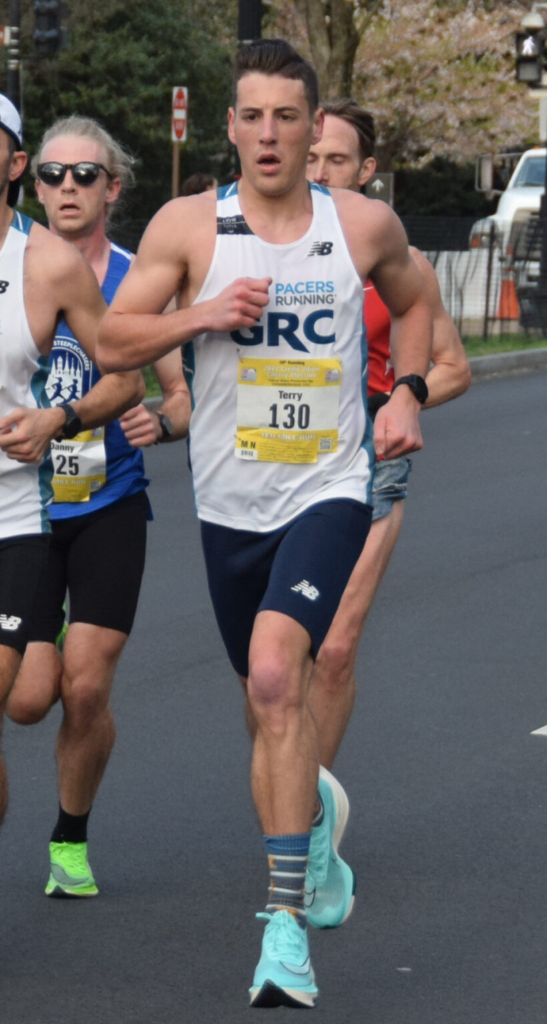 Women's Newcomer of the Year
Lauren White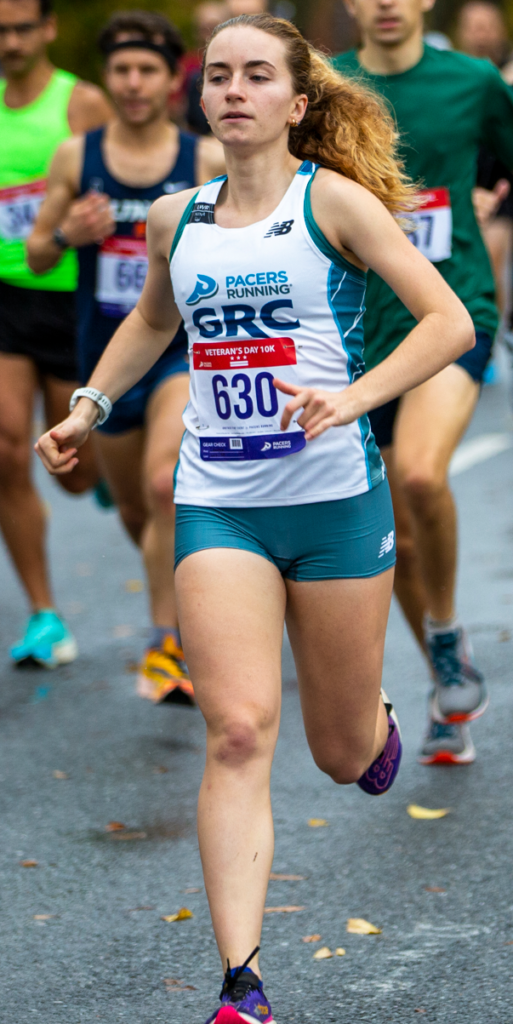 Lauren was a star at Boston College where she was a many-time ACC scorer. Upon joining GRC in the fall Lauren immediately demonstrated that she will be a huge addition to the team by crushing workout after workout. Lauren's competition schedule was limited by her status as a first-year law student, but she was undefeated in her three races. Lauren won the Dulles Airport 10k in a tempo effort of 36:11, Vets Day 10k in 35:16, which is ninth on the all-time list, and the Potomac Valley USATF Association XC Championship. Lauren's goals for 2023 include taking a shot at the venerable Club Record in the track 10,000, and leading the charge for GRC at Clubs XC.
Jerry started with GRC in the fall of 2010 fresh out of SUNY Cortland, where he was a member of an NCAA D-III Champion XC team. In the intervening years Jerry has become a GRC mainstay with a focus on the longer road distances. Since his 26.2 mile debut in 2014​, Jerry has run eleven​ marathons, including his PR of 2:25:53 in Houston in 2022. Jerry has become the de facto leader of the GRC marathon group, and he is eager to share the knowledge he has gained from his many attempts at the distance with his less experienced teammates. Jerry's unrelentingly positive and upbeat approach to training and racing is contagious, and he is a major reason for the continued growth in both quality and quantity of our marathon crew. Jerry's contributions to GRC also include his service on the team Board. Jerry's growing family has forced him to adjust his priorities but his commitment to GRC and his teammates remains unwavering.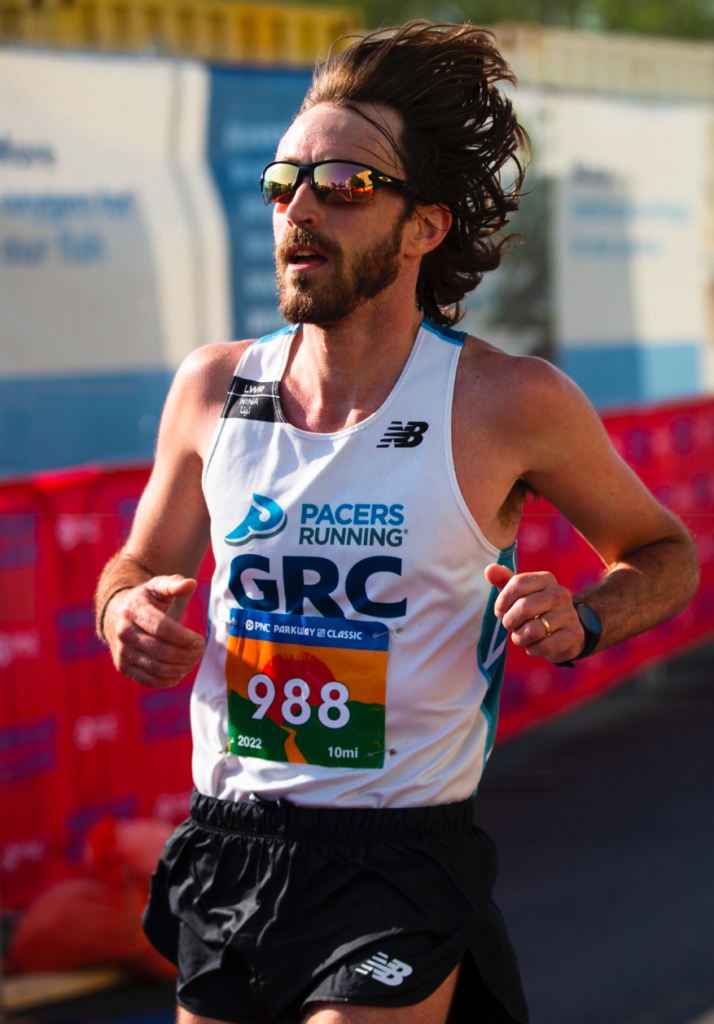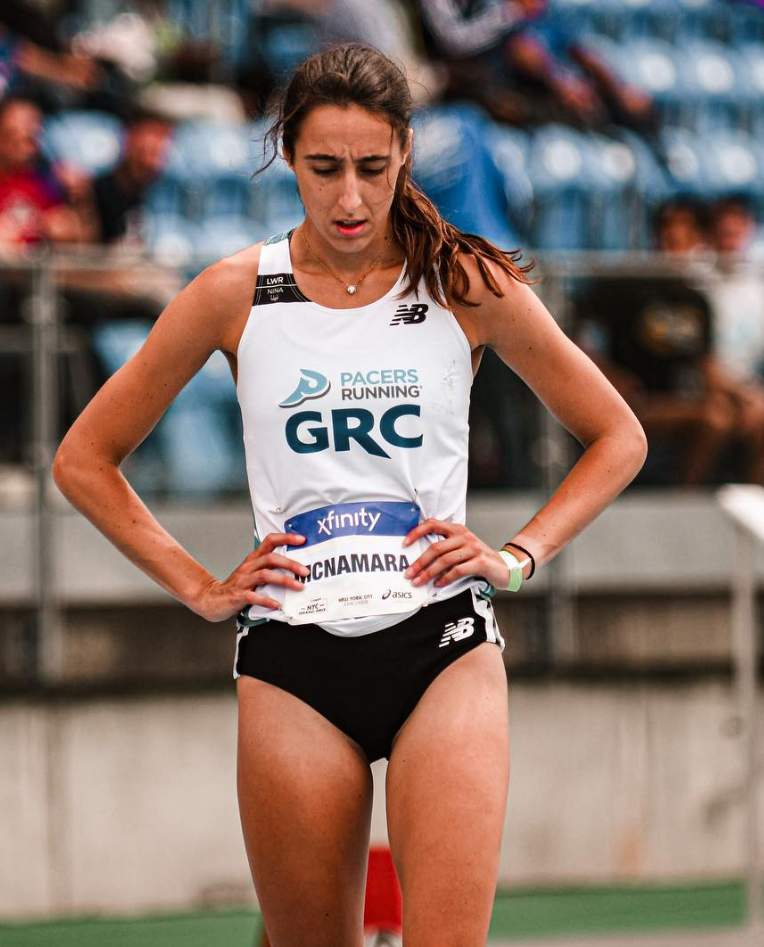 Gina had a breakout year in 2022 when she completely rewrote the GRC record book by running club records and PRs on the track at 800 meters (2:06.99), 1000 meters (2:53), 1500 meters (4:20.99), and mile (4:39.67). As outstanding as those times are, Gina's best performance of the year was her exceptional 4:31.7 at Loudon Street Mile, which demolished the course record in a race that has been contested for more than 30 years and attracts national-caliber fields. Gina also showed tremendous range by running road PRs of 17:01 for 5k and 28:17 for 8k, both of which are sixth on the all-time list. Gina closed out the year by finishing an excellent 62nd at Clubs XC. Gina's contribution to GRC in 2022 was not limited to the the field of play. As GRC President, Gina steered the team through a sometimes turbulent year, and left the team in a much better place than where she found it. Gina put her management skills to good use by creating organizational tools that made ongoing team operations far more efficient. Gina expertly managed the logistics for the trip to Clubs in San Francisco, and her attention to even the most minute details allowed the athletes to focus on the business of competing. Gina's future as an athlete is bright indeed, and she will surely break her own club records many times over in 2023.